A message from Darryl Cherney, Producer & Mary Liz Thomson, Director:
Judi Bari inspired tens of thousands to defend the redwoods and the Earth. We produced a documentary so she can inspire tens of millions.
Her electrifying speeches, courageous direct actions, and alliance building with labor were unparalleled, as was her surviving a car-bomb and fighting an FBI frame-job. We think our award-winning film--Who Bombed Judi Bari?-- can take her story to the world stage.
Your donations assist with this labor of love: booking theaters, traveling to screenings, paying our great lawyers, marketing and advertising, paying for digital camera projection (DCP) formats for theaters, maintaining our website, creating promotional DVD's and more costs quite a bit--tens of thousands, actually. Further, your contributions can help solve the case of "Who Bombed Judi Bari?". Every little bit helps us keep the message of Earth First!, Judi Bari, the history of redwood protection and the lawsuit against the FBI in the public eye to inspire another generation of activists and keep the current generation inspired.
-- Thank You, Darryl & Mary Liz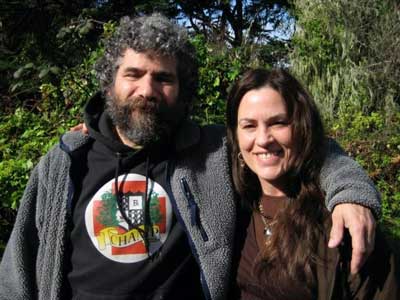 Contact Us
Help Make This Film Possible!
Use the PayPal link above or
send a check by mail:
Hokey Pokey Productions
PO Box 34
Garberville, CA 95542